IYOGA Classes
Come and feel the positive effects of yoga. Strength, flexibility, focus for mind and body to create positive change.
Yoga is a process and a practice that requires practice for results.
Every student is encouraged to do the best they can while being aware of how they feel mentally and physically.
The aim at Iyoga is to teach you the Iyengar style of yoga, bringing more awareness to body alignment, a better sense of balance and strength, and a focused, calmer mind. When we are present for ourselves, and others, life becomes more meaningful, holistic and integrated.
Iyoga studio classes are a maximum of 18 students.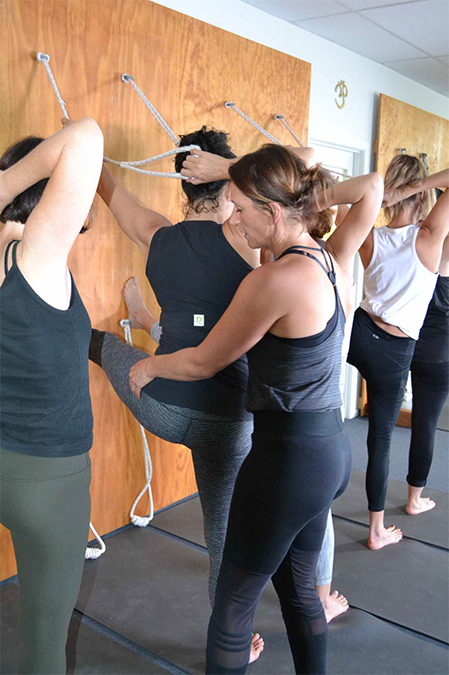 Pricing and Payment
| Classes per week | Per class | One off cost | Per week | DD |
| --- | --- | --- | --- | --- |
| Casual class | $25 | | | |
| Monthly Workshop | $45 | | | |
| Private 1 on 1 Yoga lesson | $100 | | | |
| 5 class pass | | $115 | | |
| 10 class pass | | $215 | | |
| 20 class pass | | $395 | | |
| Couples Yoga Lesson | | $115 | | |
| 5 Classes Special – New to Iyoga | | $100 | | |
| 10 Classes Special – New to Iyoga | | $195 | | |
| 3 month Unlimited | | $525 | | |
| 6 month Unlimited | | $995 | | |
| Yearly Unlimited classes | | $1,795 | | |
| Couples yoga lesson | |  $115 | | |